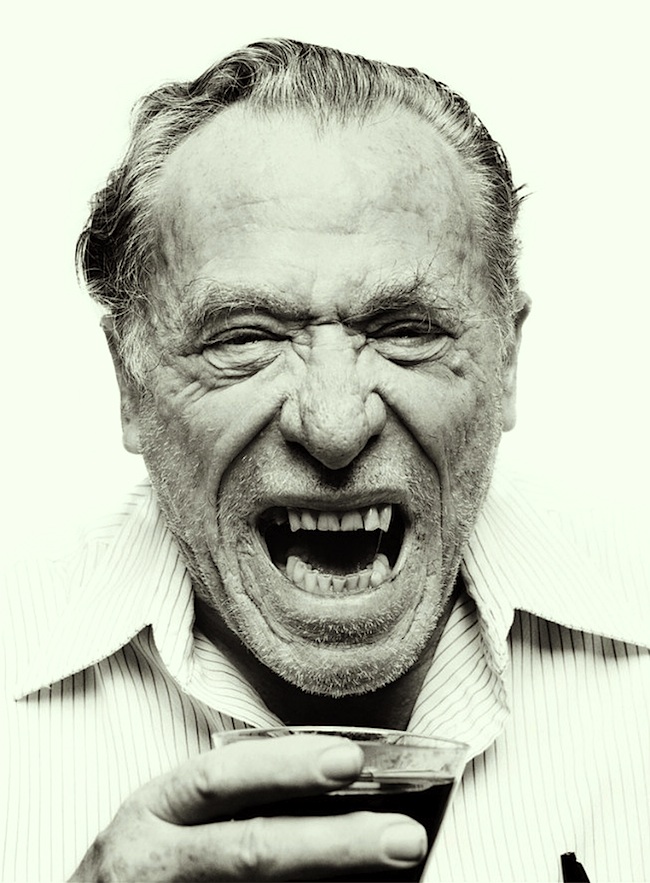 photo by mark hanauer
Okay, so anyone who knows me knows that I love the work of this craggly, rude, obnoxious, drunken man. I mean really...
heat
if you have ever drawn up your last plan on
and old shirt cardboard in an Eastside hotel room of winter
with last week's rent due and a dead radiator
you'll know how large small things are
like yourself coming up the stairway
Maybe for the final time
with your bottle of wine
thinking of the lady in #9
putting on her garters
and on her dresser there is a
dark red drinking glass
which catches the overhead light like a
soft dream of Jerusalem
and she dusts herself
slips into silk and sheath and
spiked feet
and unemployed and looking for work
and maybe looking for you
she passes you on the
stairway;
such disturbing grace
transforms one.
like a blue-winged fly exploding into
the summer sky
you decide to hang around and
die later; you enter your room and pour wine like
blood, inward, and decide in the morning you'll
get up early and
read the want
ads.
Really? Really Bukowski? I love this. I love the Eliot-like emphasis on the minutae. I love the balletic interaction between images on a broken-down stage. I love the ease with which he can make you cringe and then bring you to comfort in that uncomfortable spot.
Check these out:
Tales of Ordinary Madness
The Days Run Away Like Wild Horses
Also, check out your local used book store- there are usually a few Hank gems in there to be had.